This Week in Geek: Tabletop Day
On Saturday get out there and play some games!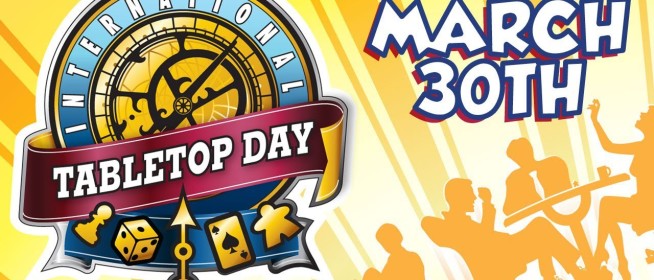 This week in geek brings us International Tabletop Day, the return of "Doctor Who", and some Hit Girl.
Movies:
G.I. Joe: Retaliation opened yesterday, 3/28, do you have any plans to see it?
In theaters today, from the creator of the "Twilight Saga", The Host.
Have you seen the new International trailer for Hit Girl…err, I mean Kick-Ass 2?
TV:
Peter Jackson says he'll direct Doctor Who, and they don't have to pay him, but he would happily take a Dalek off their hands.
Speaking of Doctor Who, it's back this Saturday, March 30th! Time to find out how he meets Souffle Girl…again. We're excited for a new companion, and can't wait! But before that, have you watched The Bells of Saint John: A Prequel?
Gaming:
Saturday is International Tabletop Day! What will you be playing, and where will you be playing it? We'll be hanging out with our fellow geek & gamer bloggers at Arsenal Game Room here in Indy!
We're still a bit sad about the DLC coming to an end for RockBand. "American Pie" will close out the DLC.
Comics:
Marvel Comics is going to release a "Once Upon A Time" graphic novel.
Tech:
Amazon buys Goodreads social network. Which I totally get. Amazon started out as an online bookseller, so reading and Amazon have always gone together in my mind.
Conventions:
WonderCon starts today, if you're there have a great time. Wish we could go!
Internet Goodness:
Because we love Hannah Hart, Chris Hardwick, and Doctor Who…
http://youtu.be/POli3hsXxG4
Deliveries Kamagra Oral Jelly are conducted almost round the clock but. Next Day Delivery it is convenient not to everyone and therefore to solve to you.