The True Lives of the Fabulous Killjoys – Graphic Novel

On May 20th Dark Horse Comics will release The True Lives of the Fabulous Killjoys
 collection, in paperback, and hardcover.
"Years ago, the Killjoys fought against the tyrannical megacorporation Better Living Industries, costing them their lives, save for one – the mysterious Girl. Today, the followers of the original Killjoys languish in the Desert while BLI systematically strips citizens of their individuality. As the fight for freedom fades, it's left to the Girl to take up the mantle and bring down the fearsome BLI or else join the mindless ranks of Battery City! Join Gerard Way and Shaun Simon as they sing the stories of the fabulous Killjoys, the final chapter of the Danger Days saga by My Chemical Romance."
The True Lives of the Fabulous Killjoys was an exciting series, that has sci-fi elements, and can really speaks to a generation. By the end, every character had a satisfying conclusion to their part of the story.
The oversized, limited edition hardcover of The True Lives of the Fabulous Killjoys, 
includes the Free Comic Book Day story "Dead Satellites," an expanded sketchbook section, commentary by writers Gerard Way and Shaun Simon, and never-before-seen artwork by Becky Cloonan.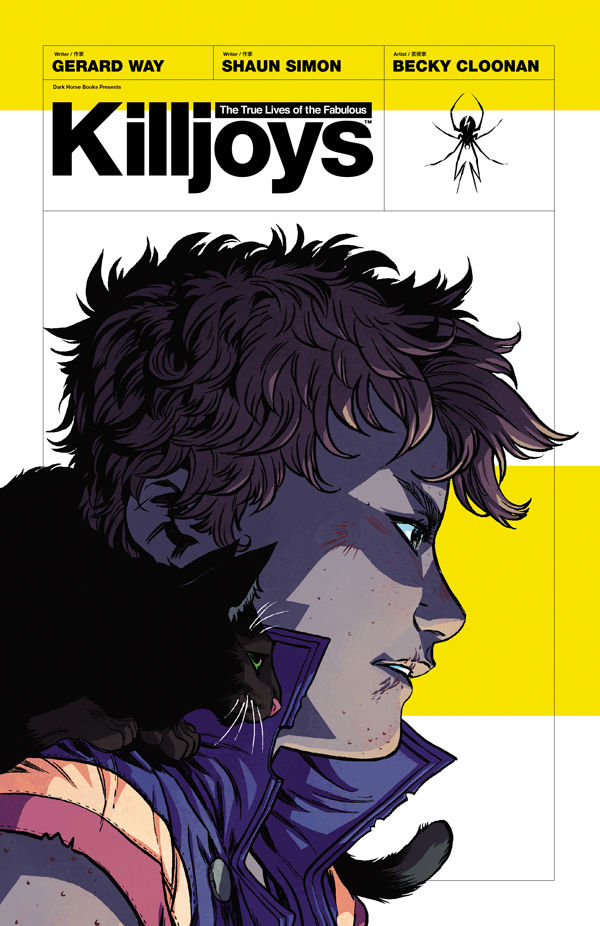 Disclaimer: We received a digital  copy for review.
Deliveries Kamagra Oral Jelly are conducted almost round the clock but. Next Day Delivery it is convenient not to everyone and therefore to solve to you.