Winter Season Treats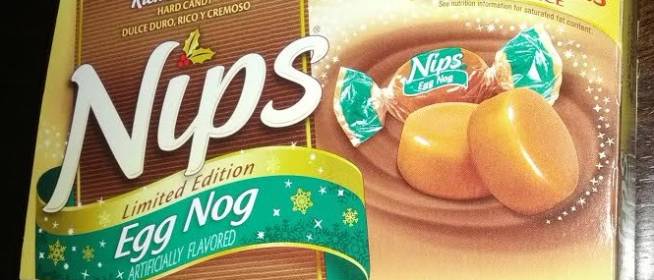 Gingerbread is to Winter, what pumpkin spice is to Fall. I'm a sucker for seasonal treats, and try to get my hands on every one that I can find.
During Autumn season I was excited about pumpkin spice everything, as well as anything that was caramel apple flavored. Now it's the winter, and there seems to be gingerbread everything (snacks, lattes, baked goods, etc), and of course the other usual flavors of the season.
Twix
Gingerbread Twix: I bought these a couple of times, and now I can't seem to find them anywhere. If you see them, pick them up. We all really enjoyed them over here in the Awkward Geeks office.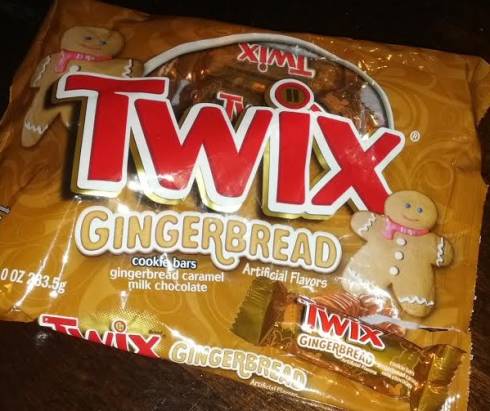 m&ms
Gingerbread: Subtle gingerbread type flavor, which I actually like a lot. Give them a try!
Cherry Cordial: They taste very much like cherry cordials, but the artificial cherry flavor can be a bit overwhelming after a few pieces.
White Chocolate Peppermint: I haven't seen these ones, except online. So if you know where to find them, let us know in the comments!
Oreos
I can't seem to find them anywhere, but if you like oreo cookies, keep an eye out for their seasonal flavors Gingerbread, and Candy Cane.
Hershey Kisses
They come in Cherry Cordial, and Candy Cane flavors. I have had no luck finding them, but maybe you have?
Pop Tarts
Sugar Cookie: Clearly they're supposed to be sugar cookie flavored, and they have fun images on them. Personally, I did not enjoy these, and I did not think they tasted like they should have. Granted, I'm not much of a pop tarts fan to begin with, but I have liked some, such as the pumpkin pie ones, and the peanut butter ones.
Ghirardelli Squares
They have a bag of squares that they come out with every year at this time. Sadly after buying it once this season I haven't seen it since, and it's the only way I can seem to find 2 certain flavors.
There's the one I can find everywhere by itself, peppermint bark, but in the bag I like to get they also have egg nog, and pumpkin spice caramel squares. I really enjoy all three flavors, but if you know anything about me then I'm sure it comes as no surprise that the pumpkin spice caramel ones are my favorite.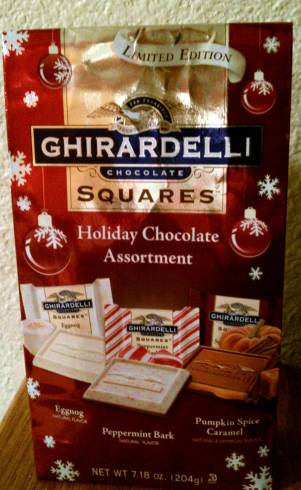 Deliveries Kamagra Oral Jelly are conducted almost round the clock but. Next Day Delivery it is convenient not to everyone and therefore to solve to you.