Winter Holiday Music Videos on YouTube
Holiday music for the geek & nerd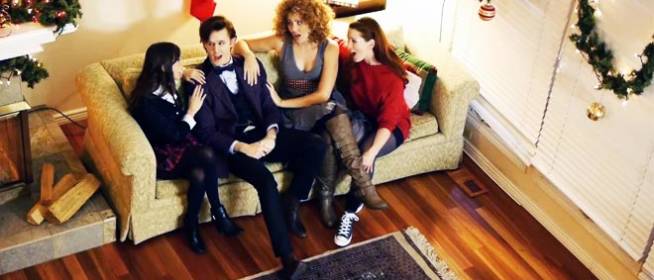 You know we love YouTube content creators, so for the Holidays we're featuring a few seasonal videos. We hope you enjoy them!
We had a similar post last year, "Season's Greetings", which includes some other fun videos that you might like, so check that one out as well!
Not Literally has a couple of videos that you can watch. One about zombies (we somehow missed that one last year), and a new one for this year about The Doctor regenerating.
Over on Only Leigh's channel you can find "A Very Fangirl Christmas". Her stuff is always fun, and I love their little 'argument' at the end.
For the second year in a row Rhett & Link have collaborated with other YouTubers for a new video, and it's apparently a continuation of last years. So I will post last years video here, as well as the new one (in order).
We don't actually celebrate any 'traditional' Holiday, just the season itself. We love the decorations, and all the holidays at this time of year. Whatever you celebrate, we hope your Holidays are happy! If you don't celebrate anything, we hope you have a happy winter season, and hopefully you're at least getting some (paid) time off of work!
Deliveries Kamagra Oral Jelly are conducted almost round the clock but. Next Day Delivery it is convenient not to everyone and therefore to solve to you.