On YouTube: Peter Hollens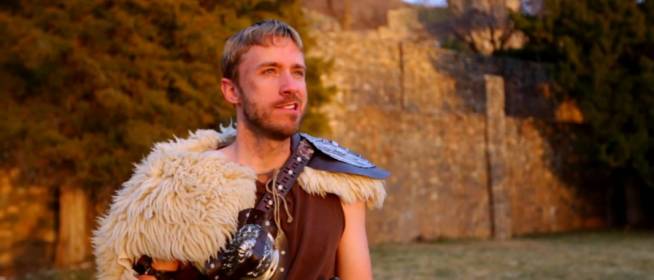 I recently mentioned Peter Hollens in a post dedicated to Lindsey Stirling, but I love his other stuff as well, so I wanted to highlight some of that in a different post.
As he says on his YouTube channel, "My name is Peter Hollens and I make music using only my voice and mouth. Please stop by and take a listen!" He has a great voice, and it seriously talented, you should check him out!
Some of the things Peter covers include video games, and movies. The videos below are not all of the nerdy ones he has made, to see more check out our post on Lindsey Stirling, where you will find their collaborations, including; Game of Thrones, and Star Wars.
One of his recent releases started making the rounds last week, and since I'm a World of Warcraft fan I was quiet delighted by it.
The Pirates movies are a lot of fun, and so is this video that Peter released.
We know there are a lot of Disney fans, and you will certainly want to check out this medley!
Lord of the Rings is one of our favorite movies, and not surprisingly he has that covered.
And of course there's some Hobbit love as well…
Skyrim, he has another version of this, a collab with Lindsey Stirling (featured in our other post).
Deliveries Kamagra Oral Jelly are conducted almost round the clock but. Next Day Delivery it is convenient not to everyone and therefore to solve to you.