Geek Fashion: Hoodies & More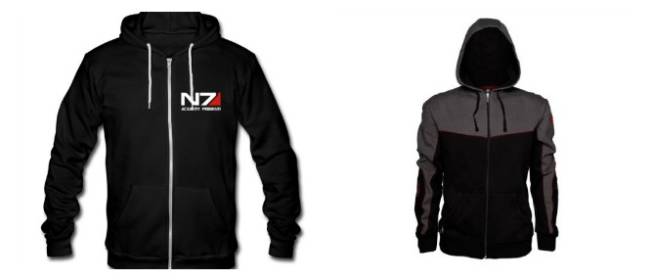 Autumn is my favorite season. I love when the leaves change color, the crisp feel to the air, all the wonderful scents, and of course, pumpkin flavored everything! Another thing I love about this time of year is the cool, but not cold, weather. Where I can start wearing scarves, and hoodies, and feel all cozy. So with that in mind, I found a few things I would love to have, and thought you might appreciate them as well!
Check out the Awkward Geeks Amazon Store for more Geek Fashion!
Whovians:
There's always something for Doctor Who fans. Doctor Who Scarf
 (which comes in 2 lengths, a more reasonable one, and a much longer one). Keep your arms warm with 4th Doctor Arm Warmers. Let's not forget a nice hoodie to cozy up in, I found a T.A.R.D.I.S. pullover hoodie
 that I really want to get.
Gamers:
There is a lot of great gear for gamers; scarves, beanies, and of course a lot of hoodies. A couple of my favorites are the Minecraft Creeper Scarf
 and the Minecraft University Hoodie
.
Superheroes:
There's no shortage of Superhero hoodies, I'm posting a couple of my favorite looks here, and the rest will be in our Amazon store! I love the look of the 'Letterman' style hoodies, like the Batman one below
and I also really love the Wonder Woman
hoodie pictured below.
I probably could have put tons more in this post, but it would have gotten out of control. Seriously. I'm addicted to hoodies. There are a lot more hoodies, and other items, in our Geek Fashion store on Amazon, so go check it out!
Deliveries Kamagra Oral Jelly are conducted almost round the clock but. Next Day Delivery it is convenient not to everyone and therefore to solve to you.