Geek Fashion: The Doctor's Girl
My 'companion' outfit.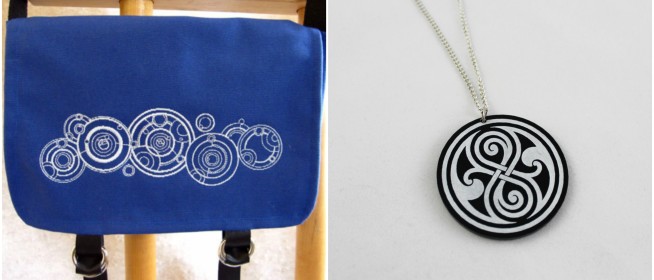 Ever since I was a little girl I wanted to be whisked away by 'The Doctor', traveling through space & time, going on all kinds of adventures. Recently as I was thinking on the subject of being able to travel in the TARDIS it lead me to put together my "companion" outfit. Just cause.
There's this shirt I found on ThinkGeek that I love, and want seriously bad. Why? Not only is it Doctor Who, but it's one of few geeky shirts made for a girl that is actually 'girly' looking. It's not just a baby-doll style, it also has a v-neck. It seems to be very low cut, so I may put a white tank top under it. Then I found a cute cargo skirt I want to go with it, and some over the knee socks.
For shoes I was having trouble choosing between some lo-top trainers, or a pair of boots. Then I realized that if I was with the Doctor there would be a lot of running, and so I figured the trainers would be the smart choice (oh, and would need to put some TARDIS blue laces on them). I also want this awesome bracelet that I found on Etsy to go with the outfit.
Items in the header at the top of page: Gallifreyan Messenger Bag and Seal Of Rassilon Pendant.
Deliveries Kamagra Oral Jelly are conducted almost round the clock but. Next Day Delivery it is convenient not to everyone and therefore to solve to you.