Influenster Sugar 'N Spice VoxBox
Sugar 'n Spice and everything nice.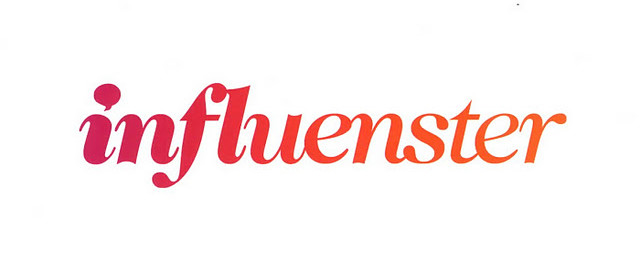 What is Influenster?
Influenster is a program that works with brands to put together themed 'VoxBoxes'. You earn badges on their site in your various areas of expertise, and raise your badge scores by writing reviews, and doing other tasks. If you are lucky and qualify, then you might be picked to receive one of the boxes. The products are all complimentary from Influenster for testing purposes.
I wasn't counting on ever getting a VoxBox, especially since all my areas of expertise are in things like, 'Gamer', 'Gadgeteer', and 'Pop Culture'. I simply found the site fun, and I enjoy writing reviews. Plus their social media team seems awesome (also, I'm pretty sure one of them quoted Star Trek the other day).
How I Got a VoxBox:
Just 2 weeks after joining, I decided to take part in a twitter Q&A they were hosting with Nigella Lawson, one of the hosts from The Taste. I was just hanging out, chatting when I suddenly got this tweet…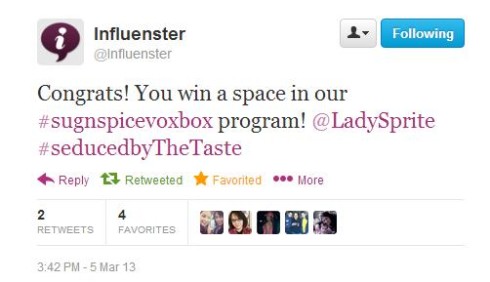 I actually won something?! Me? I never win anything! OK, so there was that one time in January when I was at the Doctor Who screening and won a DVD, but that's the only other time I ever won anything. Oh, wait…And that time, like 15 years ago, when I won a T-shirt at Chunky's. But that's it. Seriously! Unless you want to count when I was 5 years old and took 3rd place in a drawing contest, and won a doll. Ahem. So Anyway, back to the topic at hand…
The Sugar 'n Spice VoxBox:
It may not be "geeky", but this box is filled with some awesome products. Including stuff I actually need, not just want, there's simply nothing bad in this box. I have to say, I'm impressed, and I haven't even tried anything yet. I really can't wait to start sampling, and reviewing, these items. For now, here's a peek inside my Influenster Sugar 'n Spice VoxBox…
List of what is inside the VoxBox:
(Will be updating with links to my reviews.)
Vaseline Spray & Go Moisturizer (Review)
Nectresse sweetener (Review)
belVita Breakfast Biscuits (Review)
Dickinson's Original Witch hazel Oil Controlling Towelettes (Review)
Colgate Optic White Regimen (Review)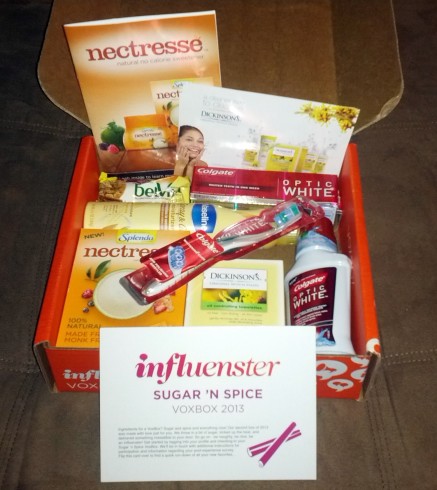 Deliveries Kamagra Oral Jelly are conducted almost round the clock but. Next Day Delivery it is convenient not to everyone and therefore to solve to you.