Our Top 5 Movies of 2013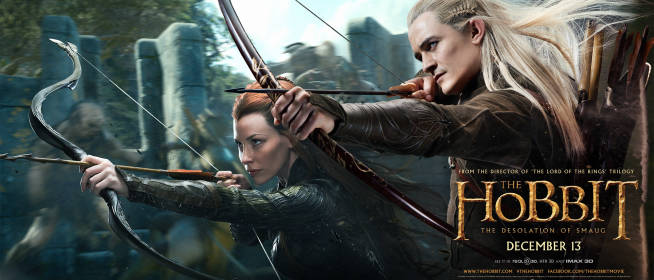 Unfortunately we didn't get to the cinema as often as we would have liked, but here's a list of our favorites, out of the movies that we did get to see. Some of our choices might surprise you. Let us know what your favorite movies were!
5. Iron Man 3 – We really enjoyed this one, and felt it was better than the 2nd movie in this franchise. I found it interesting to see Tony Stark be more 'human', and Pepper get to have some fun with powers.
4. Man of Steel – We loved this new take on Superman, and are looking forward to the next movie (BTW, we have no problem that Ben Affleck will play Batman in Supes vs. Bats).
3. Pacific Rim – We were excited to see this movie, for me it was mostly about nostalgia, but I didn't go into it actually expecting much. So imagine my surprise when it turned out pretty awesome, we loved it! Even if you think it's not your thing, you should give this one a chance.
2. Thor: The Dark World – This movie was so much better than I thought it would be, we loved it! So much fun to watch, I was glued to the screen the entire time.
1. The Hobbit: The Desolation of Smaug – It should probably come as no surprise that this is on our list, and in the #1 position. We simply loved the second installation of this trilogy, there was just so much awesome.
Our list seems to be mostly filled with Superheroes, and here I was hoping there would be a little variety in this list. Well, both Marvel & DC are represented. That's variety…Right?
Check out our Amazon store for these, and more movies that came out in 2013!
Get your movie tickets, and gift cards, at Fandango.com.
!

Deliveries Kamagra Oral Jelly are conducted almost round the clock but. Next Day Delivery it is convenient not to everyone and therefore to solve to you.